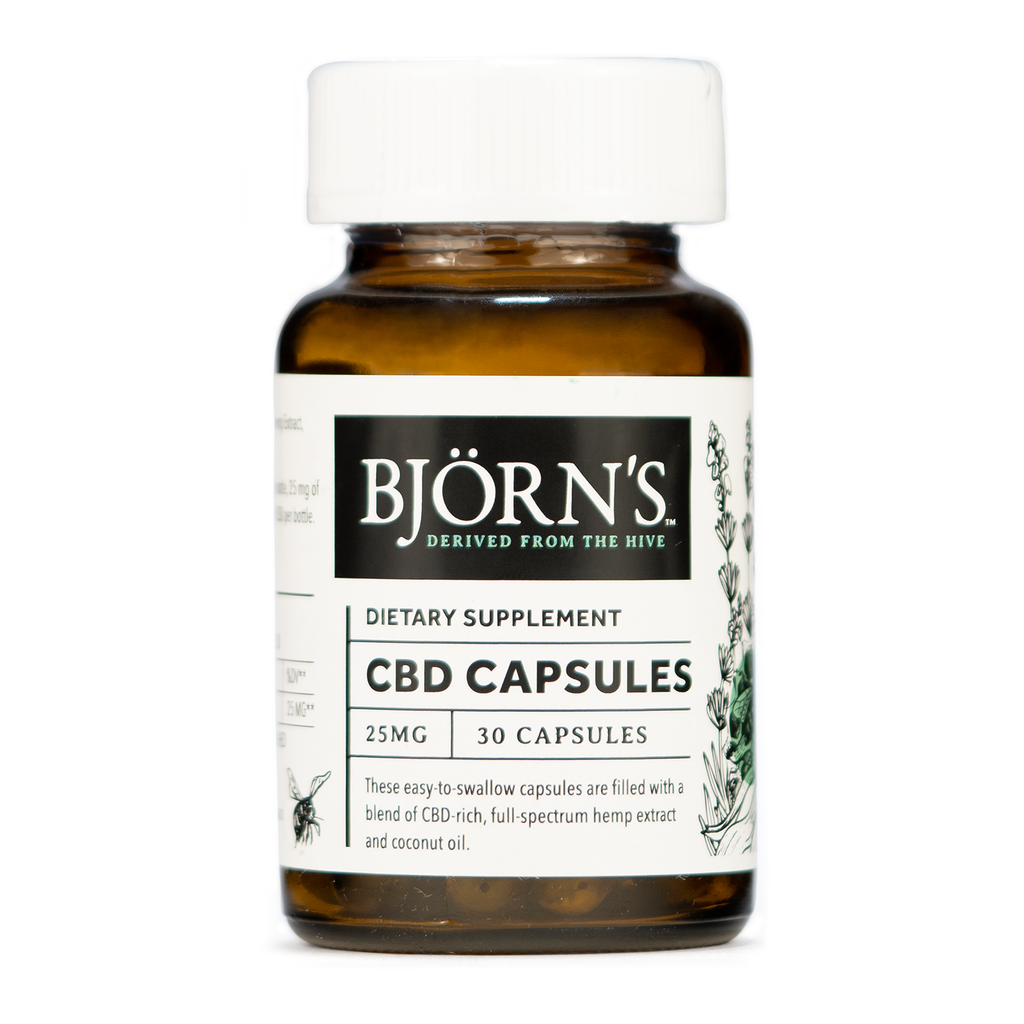 Honeybee Hemp CBD 30 Count Capsules - 25 mg
Honeybee Hemp CBD Capsules are filled with a CBD-rich, full-spectrum hemp extract, and coconut oil. They are easy-to-swallow and gluten-free.

30 capsules per bottle, 25mg of CBD per capsule, 750mg of CBD per bottle.
The Capsules have the perfect combination of cannabinoids for restful and deep sleep. They contain a hemp extract from a new strain of industrial hemp that is different from our Hemp Honey and Extracts, both of which are better for day-time use. 
Try our Honeybee Hemp CBD Capsules today!
Ingredients: Hemp Oil, Coconut Oil (MTC), Gelatin (capsules)
Suggested Use: Adults take 1-2 capsules one to two times daily. This is a typical adult dose but the dosage can vary. Consult your healthcare provider. 
We make no claims about the effectiveness of Honeybee Hemp Deep Relief Cream to help with pain, illness or other ailments. The best way to learn about the effectiveness of hemp extract and CBD is to read about our customer's experience or to try it for yourself. Our products contain 0.3% THC or less. You can read our customer testimonials here. 
If you have a medical condition or take prescription drugs please consult your physician before use. Not to be used during pregnancy or nursing. These products are not intended to diagnose, treat, cure or prevent any disease. Use as directed. Keep out of reach of children. 
---
---
More from this collection