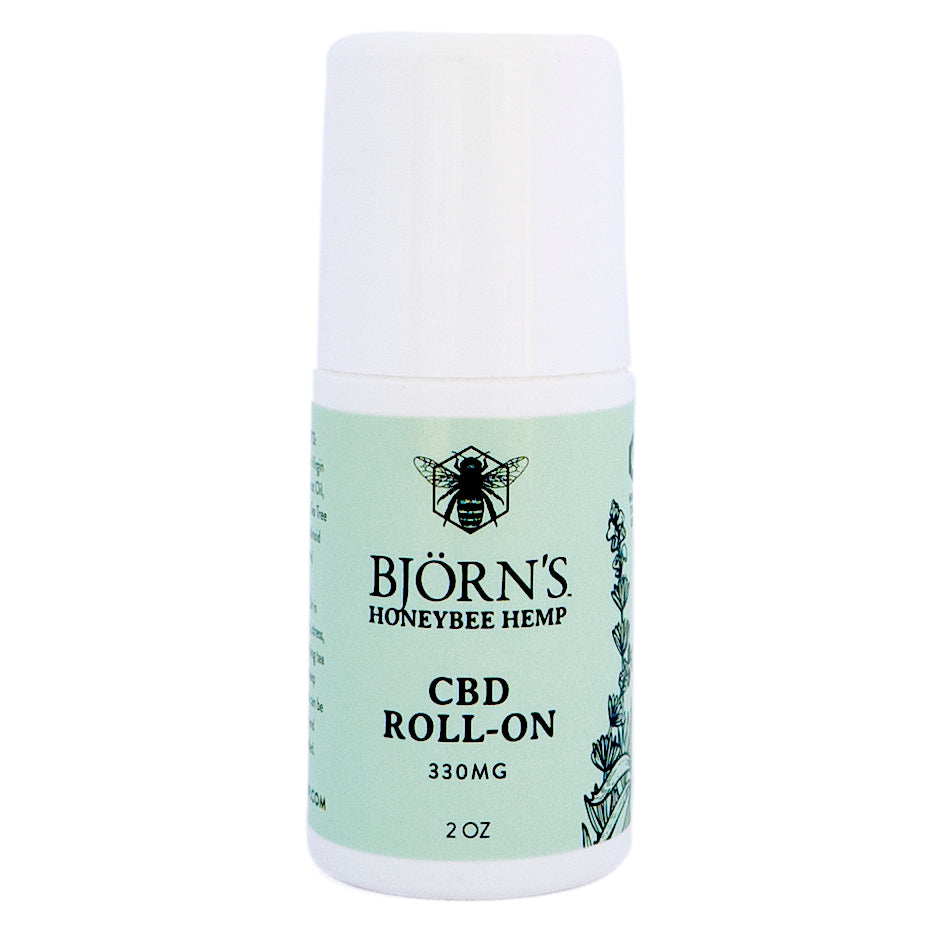 DING AND DENT CBD Roll-On - 330 mg
*NOTE This is a ding and dent item. Ding and dent items have slightly damaged or altered packaging. Product contents are completely unaltered and undamaged. All ding and dent products are automatically priced 20% lower. Returns are not allowed on ding and dent items.

This CBD Roll-On contains 330 mg of CBD and is formulated for sleep, stress, and pain with a soothing tea tree scent. The deep penetrating formula can be applied liberally and reapplied as needed.

Ingredients: Coconut Oil (Extra Virgin and Organic), Apricot Oil, Menthol, Camphor, Tea Tree Oil, Hemp Cannabinoid Extract (Isolate)

Directions: Apply directly to areas where you are experiencing pain. For sleep and stress, apply to pressure points thirty minutes before bedtime.

For external use only. Discontinue use if irritation occurs. Keep away from children. These products are not intended to diagnose, treat, cure, or prevent any disease.

20 oz.

---